Severity
High
Analysis Summary
Attackers have amped up their use of X-rated phishing lures in business email compromise (BEC) attacks. A new report found a stunning 974-percent spike in social-engineering scams involving suggestive materials, usually aimed at male-sounding names within a company. The malicious URLs largely do one or more of the same three things: Download malware; send users to a bogus dating site to trick victims into entering payment data; or track users for a follow-up attack, which the report said is likely to involve blackmail. Scammers use a tactic called email pass-through to track their victims.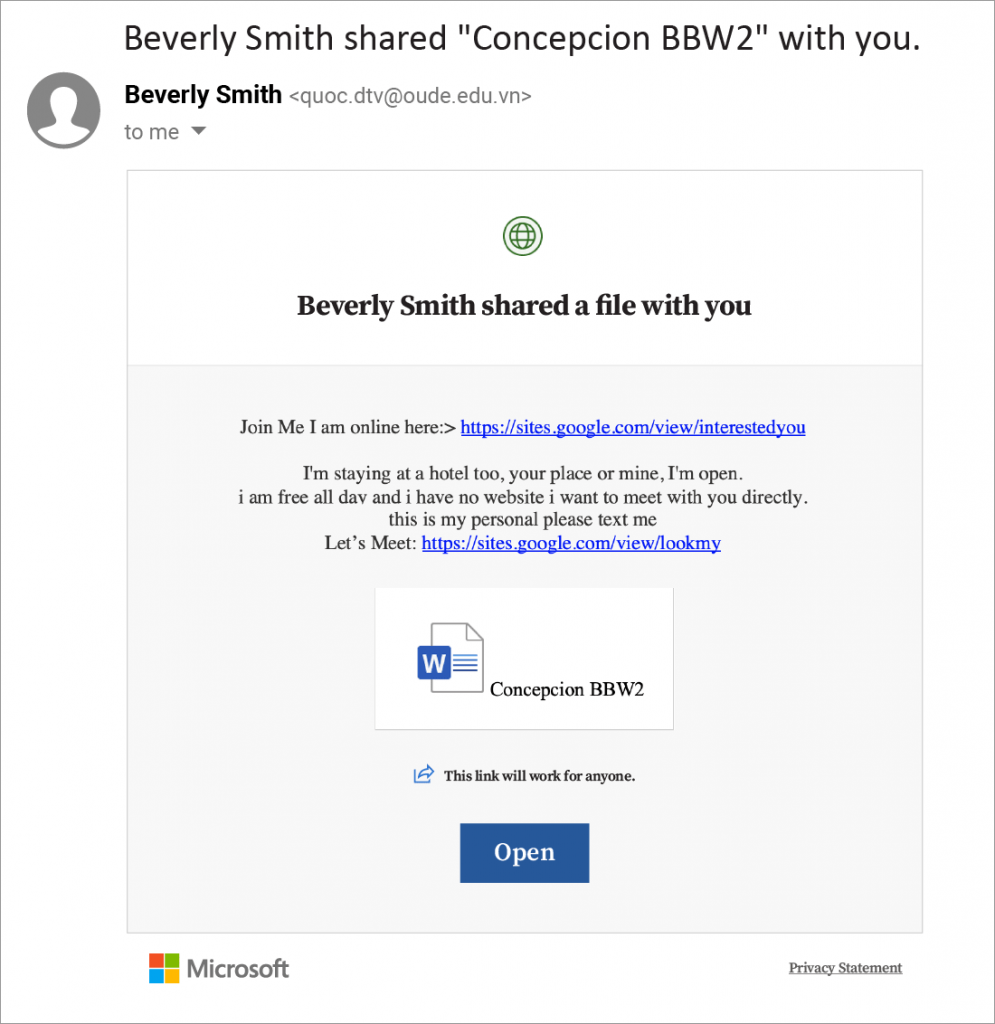 Impact
Unauthorized Remote Access
Data Exfiltration
Financial loss
Credential theft
Remediation
Always be suspicious while answering or opening from unknown sources or suspicious senders.
The psychological triggers or social engineering tactics used by attackers should be taught to every employee.
Do not download files attached in untrusted emails.
Do not click on URLs given in untrusted emails.