Overview
Attackers using the Ragnar Locker ransomware have encrypted the systems of Portuguese multinational energy giant Energias de Portugal (EDP) and are now asking for a 1580 BTC ransom ($10.9M or €9.9M). EDP Group is one of the largest European operators in the energy sector (gas and electricity) and the world's 4th largest producer of wind energy.
The company is present in 19 countries and on 4 continents, it has over 11,500 employees and delivers energy to more than 11 million customers.
Analysis Summary
The Ragnar Locker ransomware operators claim to have stolen over 10 TB of sensitive company files of Portuguese multinational energy giant Energias de Portugal (EDP) and they are now threatening the company to leak all the stolen data unless the ransom is paid. The group threatens: "we will publish this Leak in Huge and famous journals and blogs, also we will notify all your clients, partners and competitors. So it's depend on you make it confidential or public !"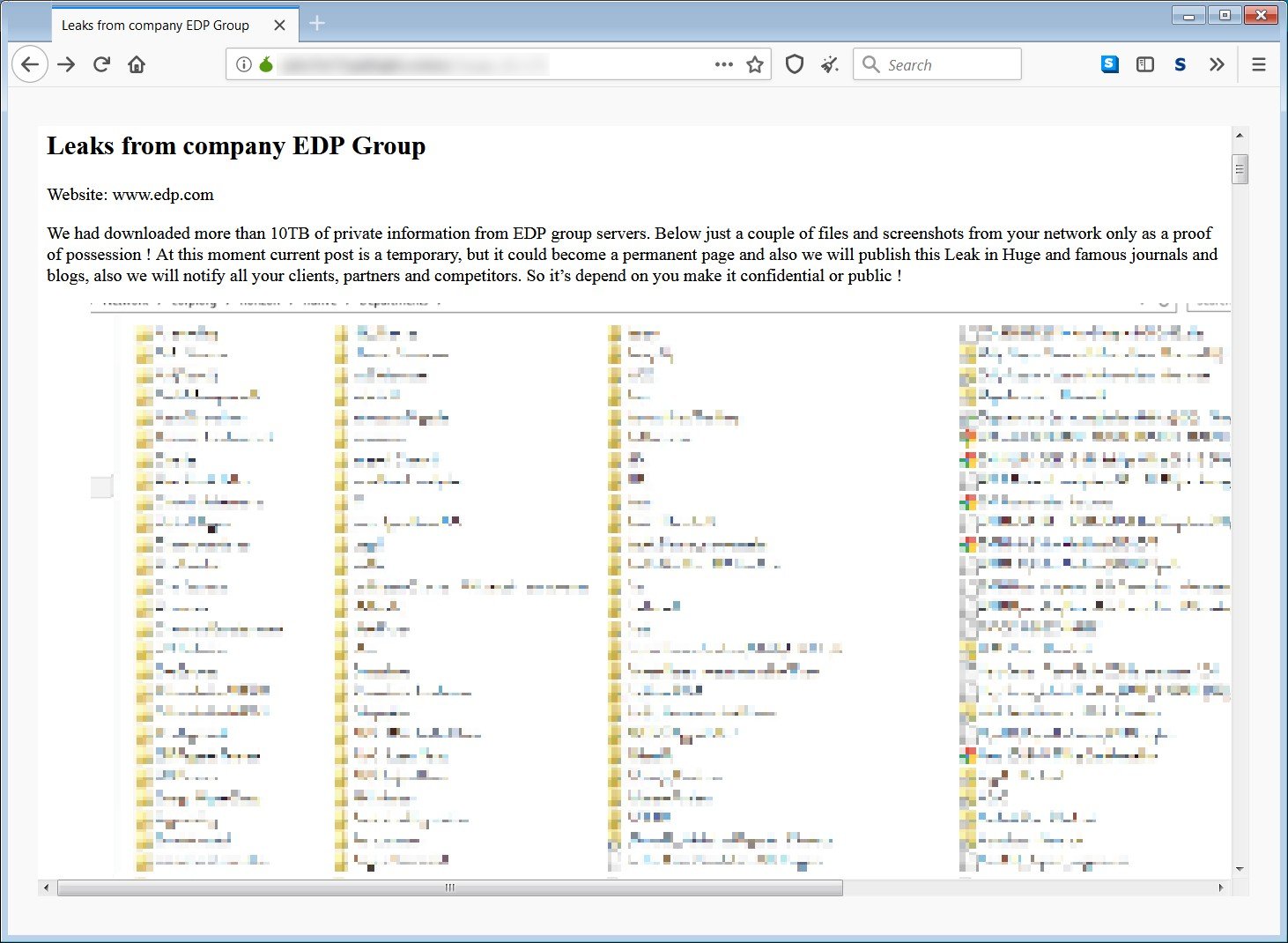 When clicked on the leak site, the link leads to a database export including EDP employees' login names, passwords, accounts, URLs, and notes.According to the ransom note dropped on the EDP encrypted systems, the attackers were able to steal confidential information on billing, contracts, transactions, clients, and partners. Below is the ransom note: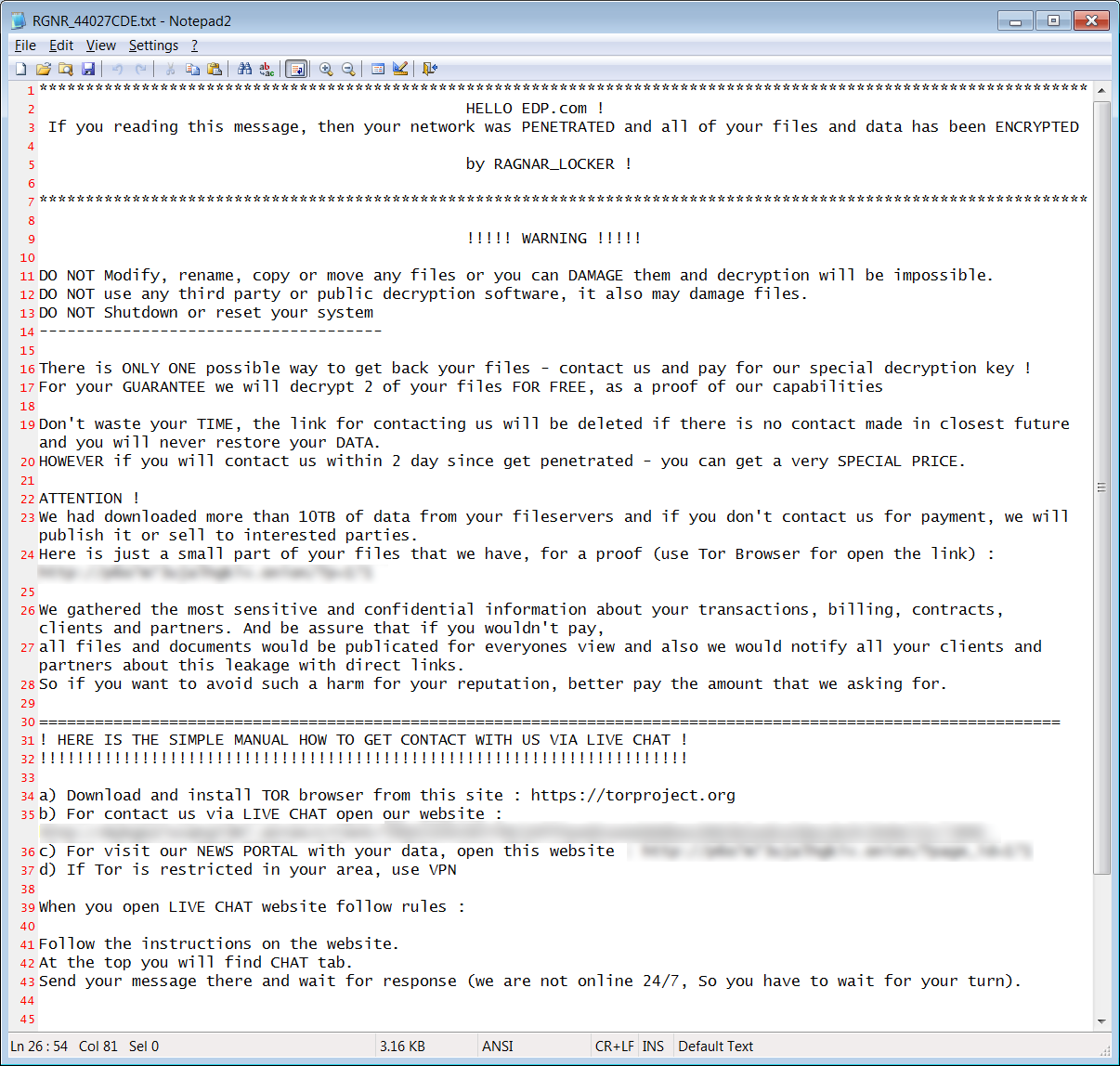 The Ragnar Locker operators target software regularly used by managed service providers to prevent their attack from being detected and blocked. After reconnaissance and pre-deployment stages, the attackers drop a highly targeted ransomware executable that adds specific extension to encrypted files, features an embedded RSA-2048 key, and drops custom ransom notes.
The ransom notes include the victim's company name, a link to the Tor site, and the data leak site with the victim's published data.
Security Impact
System Takeover
Files Encryption
Confidentiality breach
Data exposure
Recommendations
Download software from official sources only.
Before downloading files, check the URL for authenticity.
Only buy licensed and well reputed products.
Keep all software updated to latest versions.
Maintain offline backups for files.
Minimize internet exposure of critical assets storing confidential data.